Wine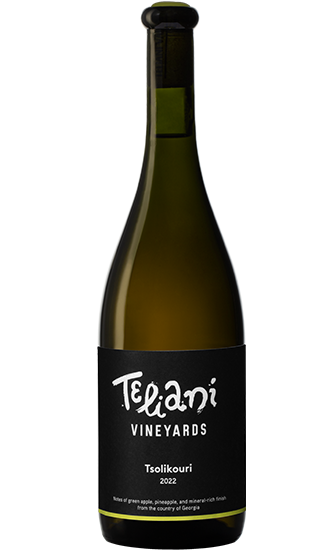 The Teliani Valley story has a lot to cover, Not only its broad but its deep. Our story is ancient, but new. Large, yet small. Global but connected to a specific place. Our story is the story of wine, a long and interwined story of connection. Each of our wines give you a unique insight into who we are as a winery and who we are as Georgians. We are the descendants of those wine lovers, who first began to spread this magical beverage to the world. Now 8 millennia later, we, Teliani Valley, are engaged in the very same project.
This wine is made from Tsolikouri grapes, harvested in western Georgian vineyards in village Orbeli – mountainous Lechkhumi district. It is fermented in stainless steel.
TASTING NOTES: Our Tsolikouri wine has a light-lemon color, aromas of green apple, and fruit flavors of grapefruit and pineapple and a mineral rich and refreshing finish.
Download tech sheet
Download Image
Download tech sheet
Download Image