Wine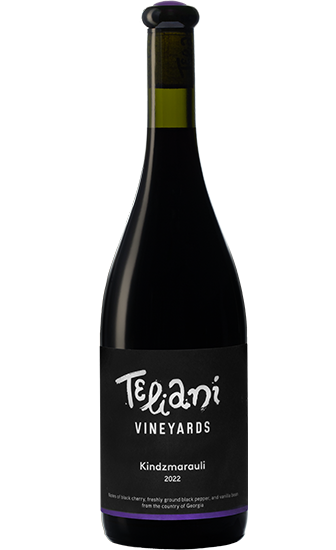 The Teliani Valley story has a lot to cover, Not only its broad but its deep. Our story is ancient, but new. Large, yet small. Global but connected to a specific place. Our story is the story of wine, a long and interwined story of connection. Each of our wines give you a unique insight into who we are as a winery and who we are as Georgians. We are the descendants of those wine lovers, who first began to spread this magical beverage to the world. Now 8 millennia later, we, Teliani Valley, are engaged in the very same project.
This wine is made from the Saperavi grape variety grown in the Kindzmarauli specific viticulture district of Kakheti.
TASTING NOTES: With Aromas of blackberry, and baking spices, this red-violet colored wine offers flavors of ripe black cherry, blueberry, and mocha. A smooth tannic structure provides a backdrop for ripe fruit and spice flavors that come together in a long, pleasant finish.
Download tech sheet
Download Image
Download tech sheet
Download Image